If I Hadn't Looked Down
A downloadable game for Windows
You and your friend are on a road trip, You haven't pissed in who knows how many hours. You decide to stop at a motel to relieve yourself, little did you know what you were about to get yourself into...
*A short game Made in about a Month for no reason*
You and Greg had been discussing about going on a road trip for a few months now, and you finally were able to get it to happen!
With You and Greg already having the "Map of Adventure" all set and ready, things were starting to really feel good.
That is until You needed to go to the Loo.
After a few words thrown around with Greg, You decide to pull over into a Motel. Unknowing of what was to come, Was this piss break really worth it?
Features:
10 - 15 Minutes of gameplay
3 ENDINGS

(Mostly) Everything in this world is interactable

An Old Mate that wants you to partake in his beans
A Weird Hobo that's over-protective about "his" Trash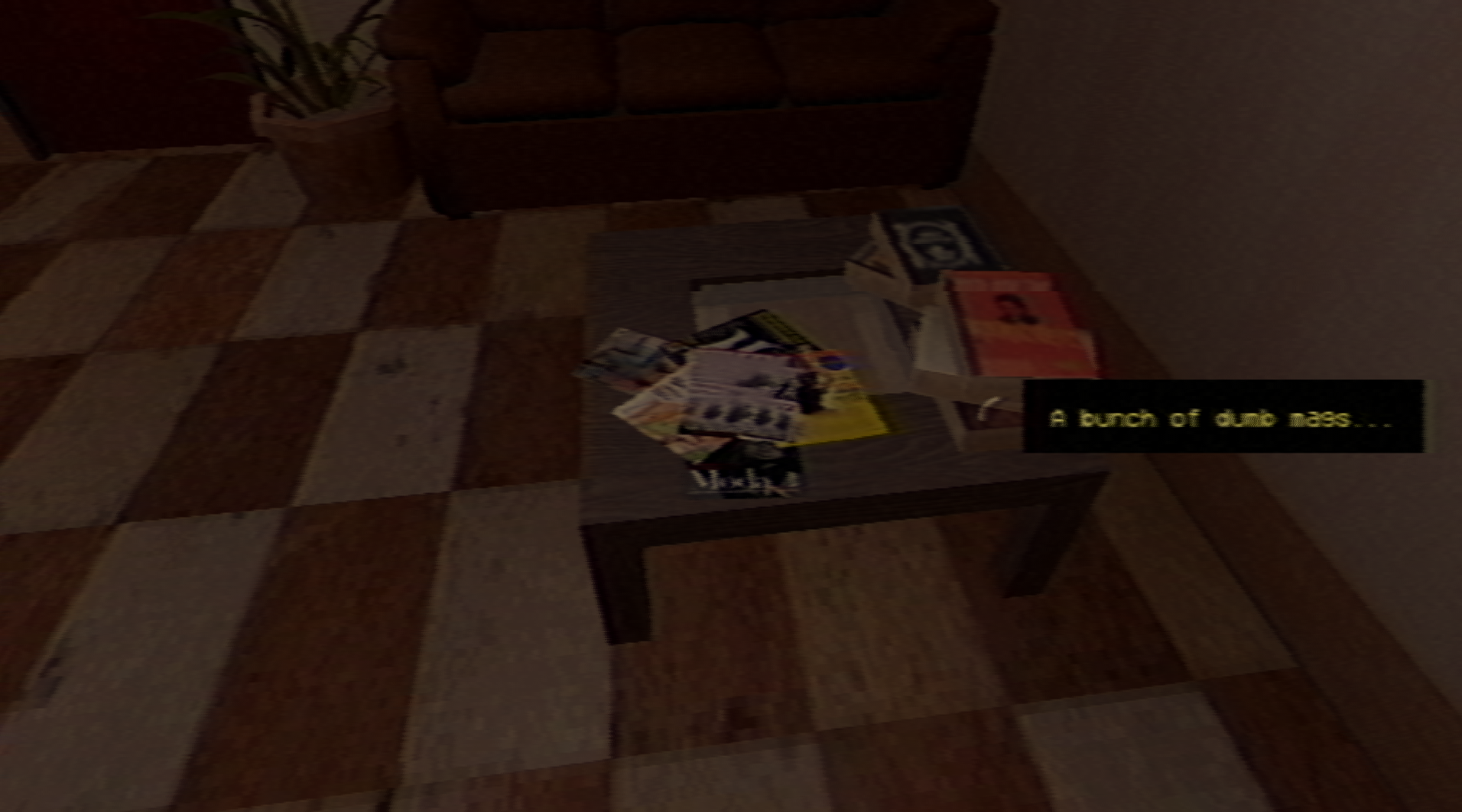 Controls:
WASD - Movement
Shift - Run
Mouse - Look
Left Mouse - Interact/Examine
Right Mouse - Zoom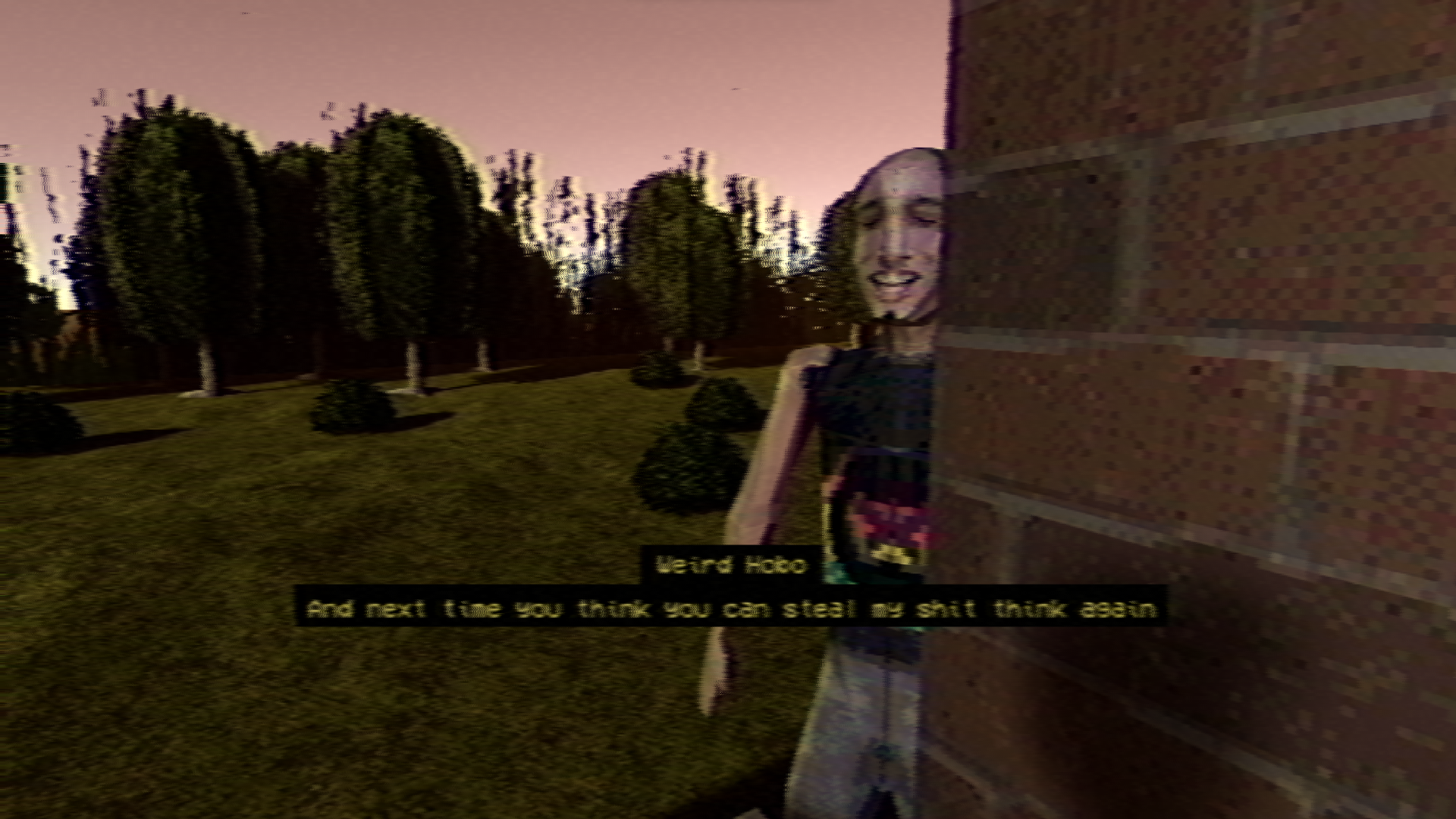 Alternate Titles:
If I Just Happened To Ever So Slightly Tilt my Head Vertically Downwards
If i didn't looked down
If i looked down
Hopefully i don't look down
Aw shit, here we go again
Minus 1 Toilet Paper (-1 Toilet Paper)
I Should Have Looked Up
I was definitely close to choosing one of these
(This is my first game so hope you enjoy)
Download
Download
If I Hadn't Looked Down 1.2.zip
273 MB